About Us
New Buffalo City Fire Rescue is a "paid per call" fire department serving the City of New Buffalo.
The Fire Department provides a variety of services to protect and serve the property, citizens, and visitors of the City.  Some of the services include:
Fire suppression
Fire prevention-education
Hazardous material response
Vehicle extrication/accidents
Fire Station tours
Tips on fire safety
Carbon monoxide
If you have any questions regarding these topics please contact the Fire Department and we will be glad to help you.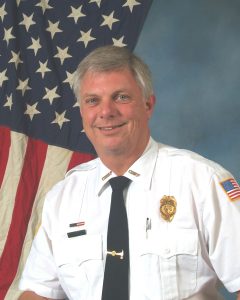 Chris Huston
Fire Chief
Paul Zdanisa
Asst. Fire Chief
Rob Gruener
Lieutenant
Dan D'Agostino
Training Officer
Rich Cooper
Firefighter